Welcome to MICRORAD 2012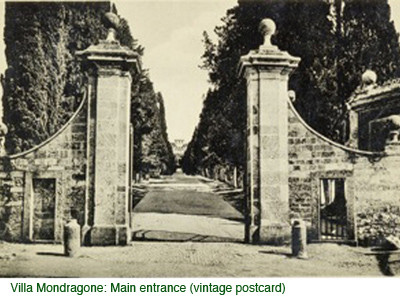 The 12th Specialist Meeting on Microwave Radiometry and Remote Sensing of the Environment will take place at Villa Mondragone (situated between Frascati and Monte Porzio Catone), on 5-9 March 2012.
The meeting dates fall at a time of intense work in microwave radiometry. More than two years will have passed since the launch of SMOS. The innovative signatures of this instrument are being analyzed by a wide community of scientists, in several countries. Aquarius has recently been launched, and the first results will be available at the time of the meeting. Studies and experiments in preparation of the SMAP mission are intense. The exploitation of higher frequencies by means of AMSR-E is widespread. Furthermore, important missions devoted to atmospheric studies, such as Global Precipitation Measurement (GPM) and MEGHA-TROPIQUES, are being prepared, and we expect to see new results related to these missions.
Since the first MICRORAD, which took place in 1983, the scientific and technical activities have been expanding greatly. We will keep to the tradition of MICRORAD, which was born as a specialist meeting attended by a restricted community, but we will have to consider the explosive growth of activities and scientists involved.
MICRORAD 2012 will take place at Villa Mondragone, a historical building presently used as congress centre and owned by Tor Vergata University of Rome. The site is outside the city of Rome, and is located at a distance of about 2 km from the town of Frascati. We understand that this location will make your journey a bit longer. Hopefully, this inconvenience will be compensated by the relaxing and friendly environment you will find there.
We cordially invite you to Villa Mondragone !